I was presented with a 2011 Range Rover Sport a couple of weeks ago and what originally started out as a 2 day stage 1 correction job, soon became a marathon 13 hour one day job as circumstances changed for the owner. The paintwork on the Range Rover was in very poor condition, scratches and swirls galore and I soon realised it was going to take a fair few hours to remove the swirls and scratches.
We started out by giving the car a snow foam and wash, before  a full decontamination was carried out. This comprised of iron x, de-tar and a clay mitt treatment. Afterwards, the vehicle was brought inside to inspect the condition of the paint.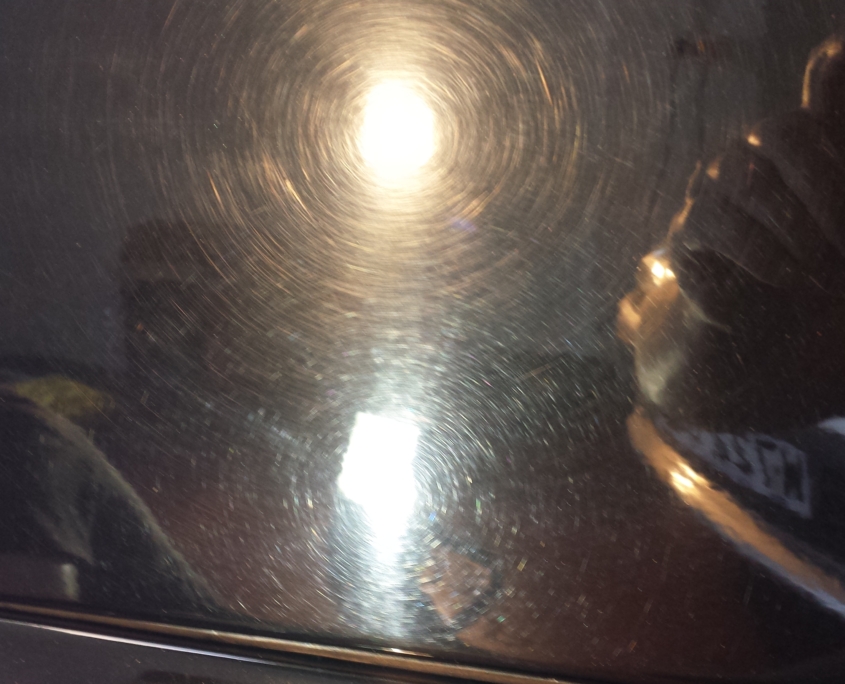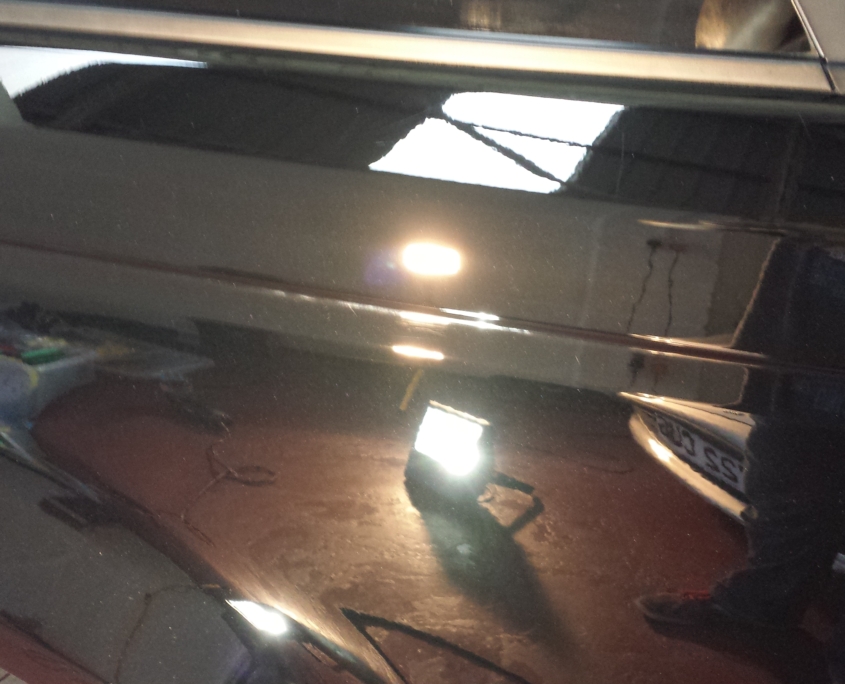 As can be seen by the images here, the paint was in a real bad way and it was going to take some serious scratch and swirl removal to sort it out. I decided to start out with a microfibre pad and m105 compound to remove the swirls and scratches and then refine the paintwork using a foam finishing pad and 3m ultrafina. The results are quite outstanding as you can see from the before and after images above.
A couple more before and after pictures below.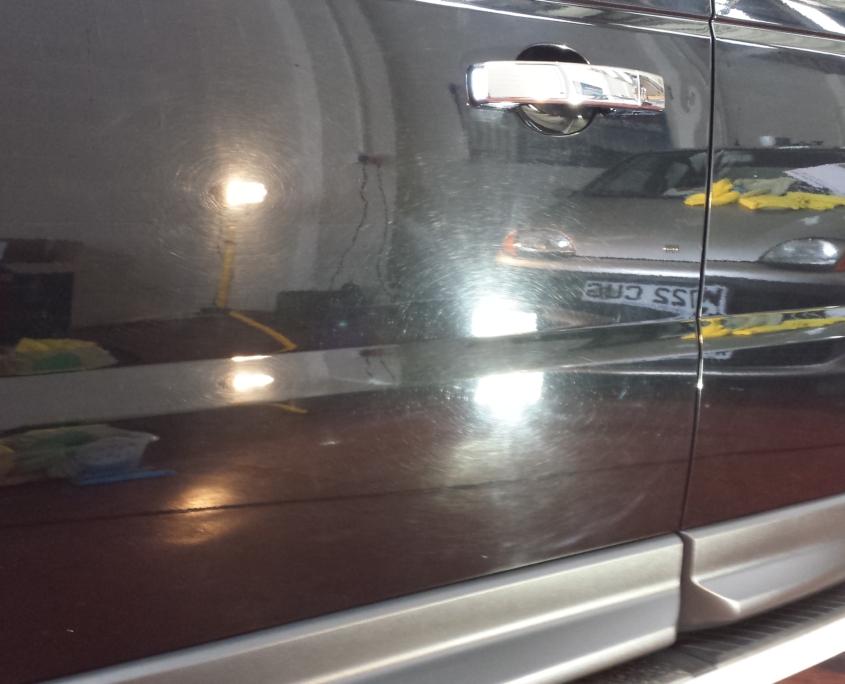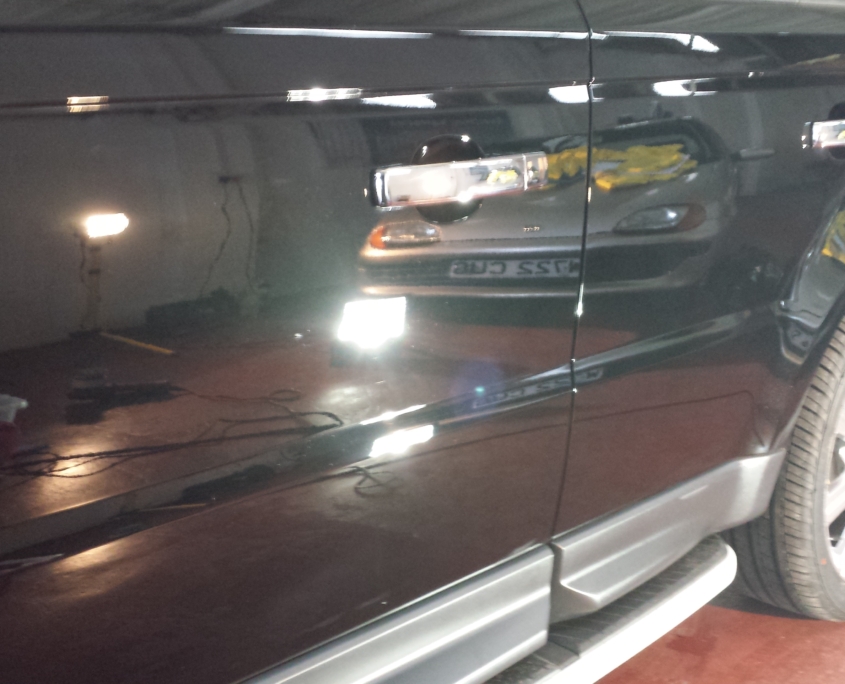 After the cutting of the paint and the refining, a layer of "Poorboys Black Hole" was applied, before a coating of "Swissvax Best of Show" was used for a last step finish.
A couple of outside shots of the Range Rover Sport after the work had been carried out.