Car detailing services are our key speciality. Reflective Desire is one of the most trusted car detailing specialists in Sheffield, Leeds, Chesterfield, Derby and across the East Midlands, we give every car the elite look it deserves, whether it be at our premises or yours.
At Reflective Desire Car Detailing we know how important your car is to you. It is not just a way of transportation from point A to point B. It is your pride and joy.
Our car takes us to business meetings, it helps us to get children to school on time, it gives us new experiences and takes us to new places that we have never visited before.
Naturally we want to look after our car the best way we can. Car detailing helps us to do just that.
This beautiful 1962 Jaguar E type was treated to an enhancement detail carried out by Reflective Desire recently.

What is Car Detailing?
Car Detailing is the process of an extremely thorough cleaning, polishing and waxing of a car, both inside and out, to produce a show-quality level of detail.
As the name "Car Detailing" suggests there is a lot more involved as well as a time consuming process when compared to traditional Valeting.
Why choose us?
Are you looking for Car Detailing in Sheffield, Leeds, Chesterfield, Derby and the surrounding areas? Look no further as you've found one of the best experienced and passionate car detailers around. Reflective Desire Car detailing uses specialist equipment and techniques alongside the premium cleaning and conditioning products that you won't be able to purchase in your local car accessory shop. Car detailing is a delicate process that takes time and professional skills. However, the end result is a far superior finish, with enhanced protection and durability to all the exterior and interior surfaces of your vehicle, as well as a depth of shine to your paintwork. In most cases our machine polishing and paint correction will leave your car looking better than its original condition, providing a level of shine and gloss that in many cases is superior to when the vehicle was new as well as removing unsightly swirl marks, scratches, oxidisation and minor defects to provide a near flawless paint finish.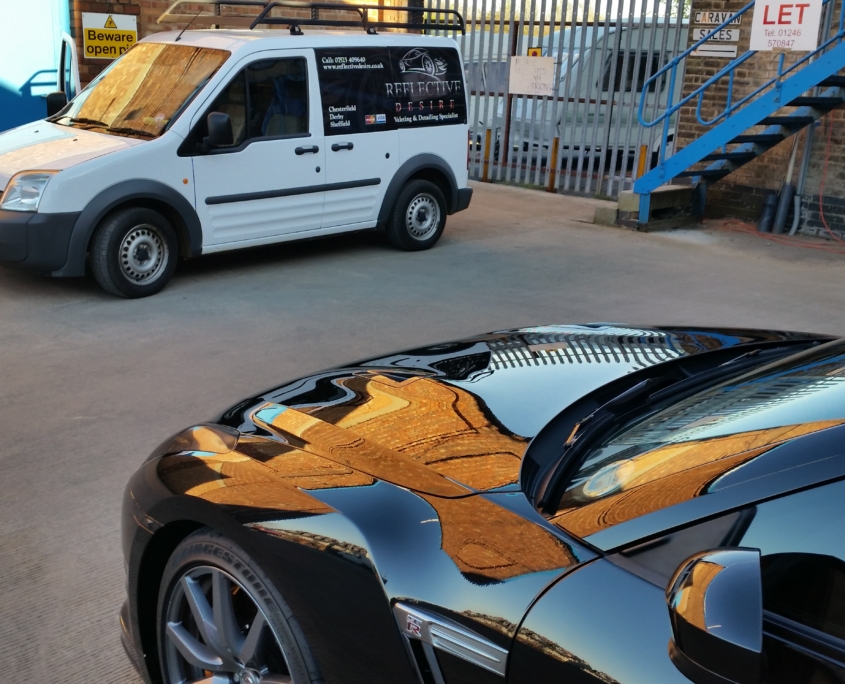 At Reflective Desire we turn every car into a dream car!
At Reflective Desire we offer a complete range of car detailing services from a Basic Detail all the way up to full Paint Correction, to help you get the best option for your car.