Prices from £60.



Car washing plays an essential part in maintaining the appearance of your vehicle. Valeting and machine polishing your car will help you achieve the best possible look for your car without any paint correction services.
In order to achieve and maintain a perfect shine, you must protect it from natural deterioration and dullness that occurs over time. Also car valeting and machine polishing will help to eliminate any defects like swirl marks introduced by bad car washing techniques that are common for home car washing or cheap car hand washes available on streets or supermarket car parks.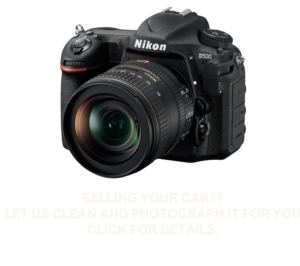 What is car valeting?
Car valeting is the process of cleaning and polishing a vehicle in order to achieve an as-new look. It offers much more than just a quick wash, like you would get from a hand car wash.
Where will we work?
Reflective Desire car valeting and detailing will work basically wherever your car is, as we're fully mobile and comprehensively insured. Whether it be Sheffield, Leeds, Derby, Rotherham, Chesterfield or Matlock, we will travel to fulfil your vehicle requirements.
Why choose us?
So why choose us? When Alex is hand washing or machine polishing your vehicle, his number 1 objective is to make your vehicle look as good as it possibly can using products like Autoglym and Meguiars and also PH neutral snowfoam and shampoos to help preserve any waxes or sealants already applied to the car.
Car Valeting doesn't have to be time consuming, if you use the correct procedures and products that work. At Reflective Desire a key to a successful car wash service is Alex's experience in valeting. Based on your cars condition he will choose the cleaning product that is just right for your car, so the valeting process takes less of your precious time and will produce much greater results.
The only way to keep your vehicle "as new" is to follow a consistent three step routine: Clean, Polish and Protect. At Reflective Desire we know how to look after your car and guarantee a bespoke approach to your car washing. We will look after your pride and joy for you, ensuring the condition of your cars paintwork is always at its best.
For a flawless finish and a great look for your car, choose your car valeting option or a machine polish and get in touch with us to arrange an appointment. Want more? We offer bespoke solutions too, call us to discuss your options.